Join us! This is a community effort. Volunteers make everything possible – come share your passion, your vision, your expertise, and your energy.
Everyone has something to offer. Whether you want to work on the farm, offer a service/skill, join a committee or a "hive," or all of the above, we'd love to hear from you! Scroll down to read some options, or let us know how you'd like to get involved here.
All are welcome to come join the fun on the farm and grow food together for our community from April to November. On any day activities might include: attention to soil health, seeding, watering, transplanting, weeding, thinning, mulching and harvesting.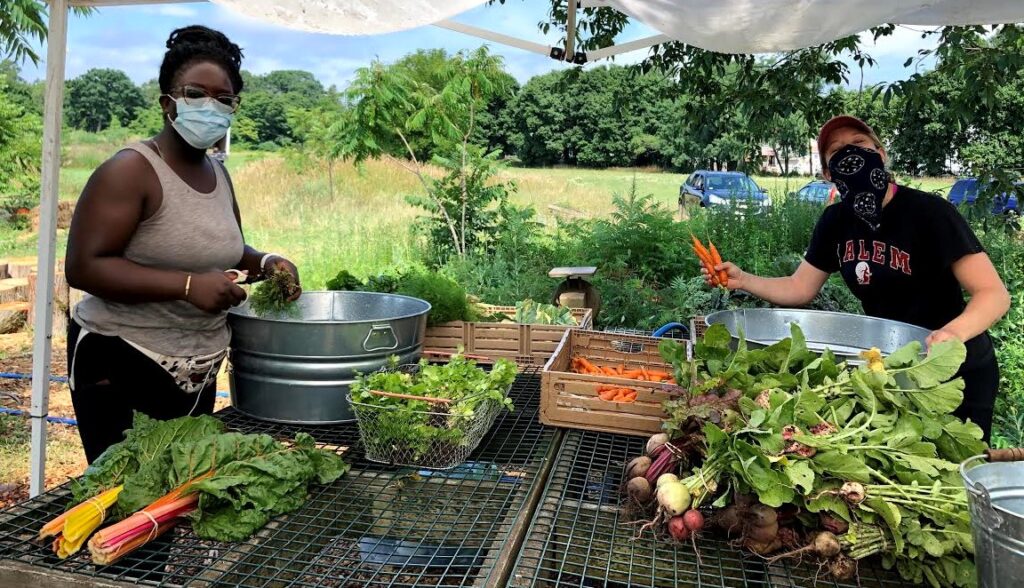 How to prepare for a day on the farm: Wear appropriate farming attire including close-toed shoes, gloves, hat, and apply sunblock. Bring a full Water Bottle! Remember you are going to get dirty.
Tools: You can bring your own tools if you have them. Please mark them, to identify them as your own. Helpful tools to bring include: gloves, pitch fork, shovel, trowel, weeder, and pruning shears.
Newhall Fields Community Farm Location: 189R Lynn Street, Peabody, MA 01960. Behind Tillie's Farm Stand – Walk down the path to the left of the large greenhouse.
Parking: Street parking available along Lynn Street on either side of Farm Stand, please do not park in front of Tillie's Farm Stand or in the parking lot as those spaces are reserved for Tillie's Farm Stand customers only. No unauthorized vehicles are permitted in the fields.
Public Transportation: MBTA Bus route #435 (Liberty Tree Mall to Central Square Lynn) stops at Lynn Street and Fairview Avenue one block from Tillie's Farm.
Weather cancellations: We work rain or shine. It is your decision to volunteer in the fields or not. If you decide it is too wet, too cold, too hot, etc, then that is your choice. In the event that we cancel a work day, you will be notified via email that morning. For questions about cancellations, please email

[email protected]

.
*Instruction will be provided on what to do on any particular session. A unique educational component will be always be part of this community farming activity. Any minor volunteers must be in High School or accompanied by an adult.
JOIN A 'HIVE"
Community Outreach, Event & Marketing Hive
Marketing, outreach and event planning takes a village! Help us better engage our community; assist with spreading awareness via social media, participate in marketing campaigns, design graphics, brainstorm, plan, and promote events & initiatives with our farm family – the possibilities are endless.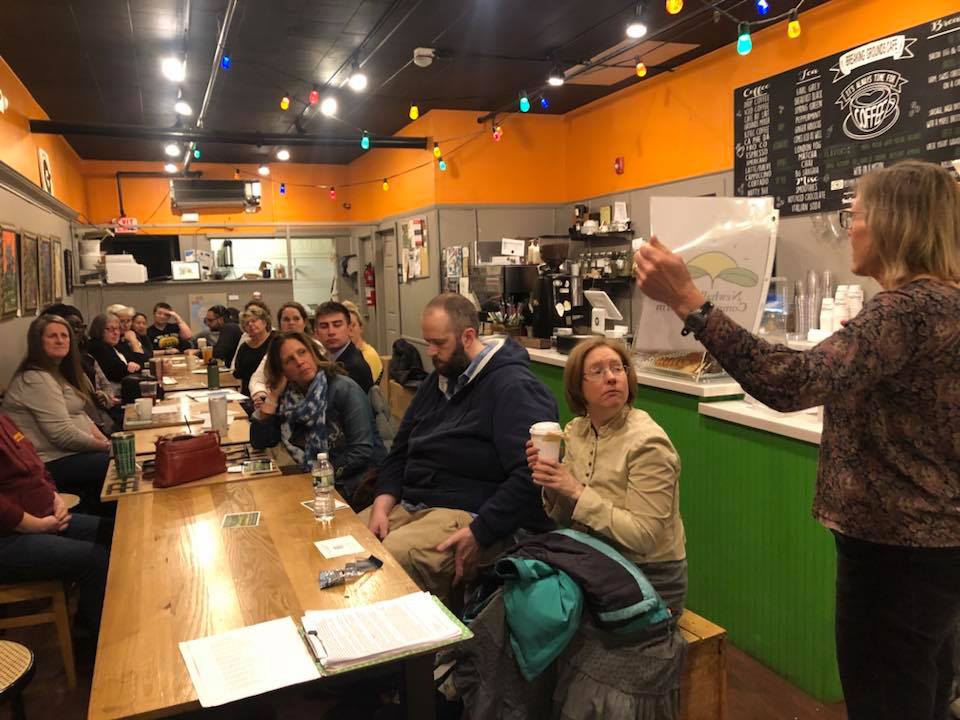 Farming Hive
Great ideas came out of our farming discussions, from the planting of bok choy and cucumber shaped watermelon, to providing local restaurants with a list of available produce, or creating bi-lingual signage for the plants. Even foraging for nutritious weeds! If you would like to be involved in this hive, let us know.
Fundraising Hive
Help us raise funds for Newhall Fields Community Farm! Calling all grant writers, seasoned fundraisers, strategic planners, community connectors, and the like. We need your help – let us know how you would like to add to this honey makin' hive.
Education Hive
Help plan and teach curriculum to elementary age children. Come up with creative and inspiring ways to engage our community in their neighborhood and on the farm. Our focus is school field trips, designing curriculum, teaching programs, creating a safe learning environment, reaching new participants and so on.