A partnership between a community farm and a local food pantry brings fresh food to the North Shore's most vulnerable
By Marni Berliner
When Newhall Fields Community Farm was getting started in 2019, its director, Jeannette McGinn, approached local food bank Haven from Hunger to discuss a potential partnership.
The partnership was a natural fit for the community farm, which was designed to be a space by and for the community. It only made sense for Newhall Fields to donate its produce to a food bank just 3 miles down the road that serves members of the local community.
"It was a huge hit right off the bat," says Kate Benashski, Program Director at Haven from Hunger. "The clients really appreciate the local produce, and especially when we can tell them exactly where it was grown and who grew it. They understand and appreciate the time and effort that the farmers and volunteers at Newhall Fields take in growing and providing this food, and it deepens their appreciation of where their food comes from," said Ms. Benashski. "It doesn't get much closer or much fresher."
Haven from Hunger is a food pantry and community meals program that serves any resident of Peabody, Salem, or Lynnfield that would like to use it, no questions asked. Around 600 shoppers, or clients, visit the pantry weekly and receive between 50-90lbs of food each. Demand for the food pantry has grown enormously during the COVID-19 pandemic, serving over 2,500 unique households per month and new clients increased by 396% since March, many of them receiving food assistance for the first time. It has been a challenge for the pantry to keep up with the new demand, but nobody has been turned away.
Ms. Benashski could not overstate the importance of providing fresh, healthy options to Haven's clients. Haven from Hunger serves a number of physically vulnerable clients, including people in treatment for various cancers. These clients, who are particularly mindful of their nutrition while undergoing courses of chemotherapy or radiation, are very excited to receive Newhall Fields' local organic produce. Ms. Benashski shared the story of one client, a Leukemia patient who struggles to get enough nutrition through her diet, requiring her to seek out nutrient dense foods. She is too vulnerable to go to the store, and organic food is too expensive for her to buy. Haven from Hunger delivers pantry boxes to her home that are loaded up with high-quality, nutritious food, including as much organic produce from Newhall Fields as possible.
Before Newhall Fields started donating produce to Haven from Hunger, the pantry did not have a consistent source of local, organic produce. The food at Haven from Hunger is sourced from various sites, including the Greater Boston Food Bank, the Boston Area Gleaners, and grocery store food rescue, but the quality—and quantity—of produce from these sources is not always reliable. On top of that, the supply chain was interrupted early in the pandemic, which decreased grocery store donations by about 50%. For Haven from Hunger, the fresh produce from Newhall Fields has been especially helpful during this uncertain time.
The staff at Haven from Hunger makes sure that none of the produce from Newhall Fields goes to waste. Four nights a week, they prepare a meal that serves over 100 people and uses up any leftover produce from the farm. Haven strives to create a dignified experience for all people accessing their pantry and ensure its clients feel welcome and respected. They especially like to use the farm's herbs to create dishes that are elevated; the chef will often make infused oils so that meals feel like a special experience. The meals are either served in the pantry restaurant-style, or given out in containers for clients to take home. They also preserve the produce to extend its life, including dehydrating vegetables and making freezer-friendly smoothie packs for clients to take home.
In addition to delivering fresh produce to the pantry, Newhall Fields has allocated a plot on the farm to Haven from Hunger to support the pantry and its clients. Ms. Benashski has big plans for the next growing season; she wants to grow culturally relevant herbs and crops for the diverse population that utilizes the pantry, like cilantro, a popular cooking herb in the Dominican Republic and Puerto Rico. She's also thinking of creating a small children's demonstration garden in which to grow interesting and unusual vegetables that would spark the curiosity of local kids and get them excited about growing—and eating—fresh foods. Additionally, Ms. Benashski wants to use the plot to host workshops for Haven from Hunger's clients on topics from cooking to preserving the harvest. Of course, she intends to bring these ideas to fruition with the help of pantry volunteers.
Ms. Benashski sees the partnership with Newhall Fields as a means to provide nutritious food to her clients while building a greater sense of community—and enhancing community health as a whole. The pantry's clients appreciate having access to items that are considered a luxury on a tight food budget, like fresh herbs and organic greens. She emphasized that it's a misconception that people of lower means do not desire to eat healthy food. She also pointed out that price is only one barrier; often, accessing a grocery store that sells fresh and organic items is another. Many of Haven's clients do not have reliable transportation, and visit the pantry on foot. Still, "Poor people are worthy of the freshest, best stuff that we can find for them," said Ms. Benashski. And that's exactly what they are getting from Newhall Fields.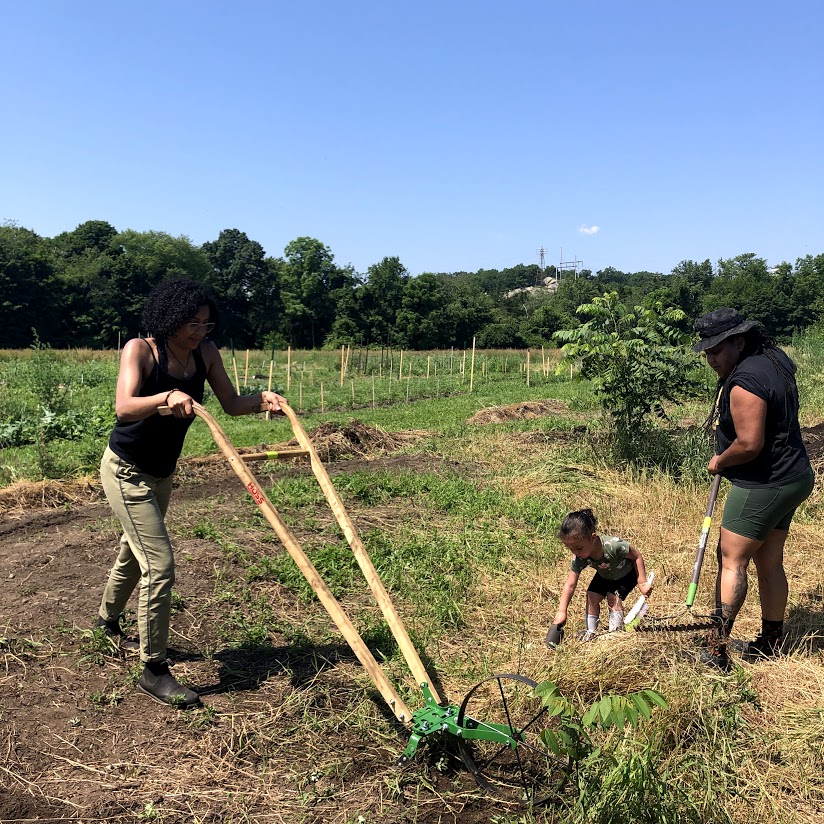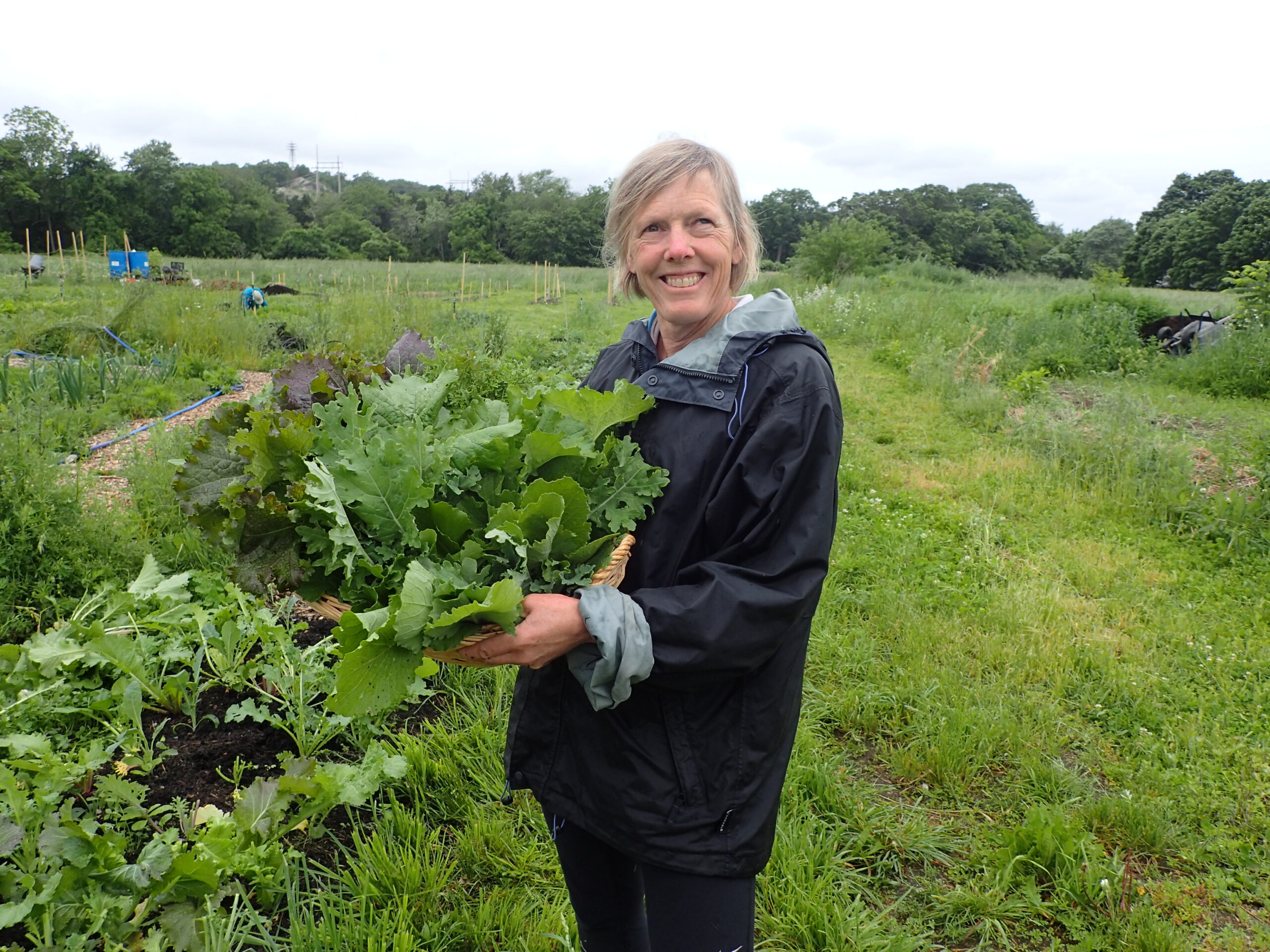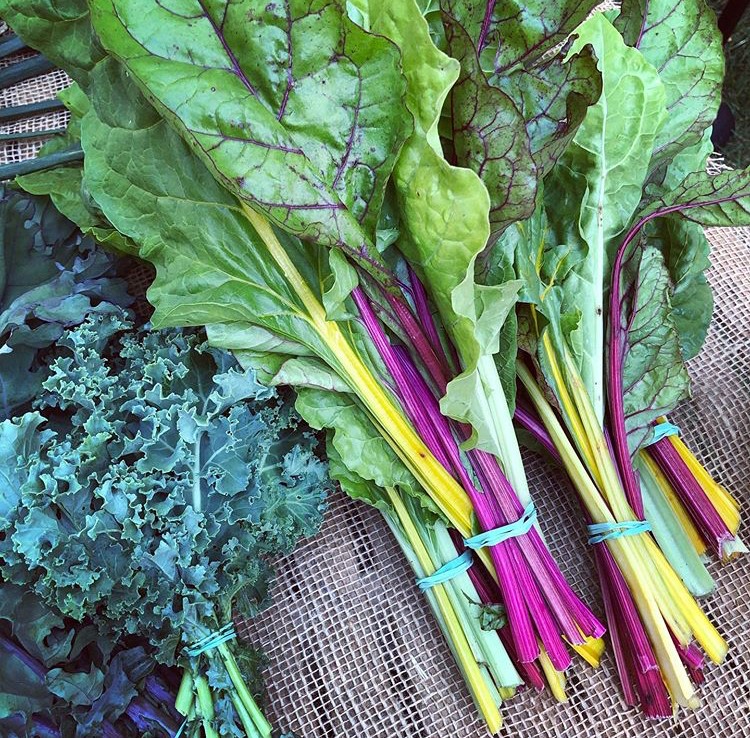 Between May and October of 2020, Newhall Fields Community Farm has donated over 1,720 pounds of produce to Haven from Hunger, utilizing over 1,000 hours of volunteer work and around $6,000 in individual donations to make the work happen. Ms. Benashski was beyond complimentary of the Newhall Fields staff and their tireless work and promotion of the farm, especially considering that it is almost entirely run by volunteers. "I'm really grateful that they've included us along for the ride as part of their mission," she said. "The farm and garden are about more than just food. It's also a city gem for folks to enjoy. It's not hard to gain inspiration when you walk over there. It's beautiful and accessible, and it's for everybody." She hopes the farm will be used as a conduit for building interest and teaching the importance of preserving our natural resources and protecting local land to grow food, instead of developing. She is excited about what the future holds for Newhall Fields and for their role in the community: "They've come so far in such a short period of time… The sky is the limit."